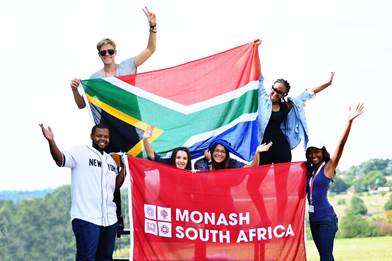 Johannesburg: The best African city for students
A big city with a big heart, with great natural surroundings!
This year's QS Best Student Cities survey saw Johannesburg ranked 84th of 100 top cities to study in. Johannesburg hasn't previously appeared in the top 100. Johannesburg achieved a particularly high score for affordability in the Best Student Cities index, reflecting its fairly low tuition fees and living costs. Montréal was voted the world's number one student city, bringing an end to Paris' four-year reign at the top.
QS's Student View indicator is based on the survey responses of 18,000 students worldwide. Students were asked to name the city in which they would most like to study, their experience studying in a particular city, and their intention to remain post-graduation. Cities were ranked according to performance in six composite indicators: Desirability, Rankings, Student Mix, Employer Activity, Affordability, and Student View.
For students looking for a welcoming environment to study with all the perks of a big city feel but a supportive friendly environment, Johannesburg may not always come to mind. However, it is easy to see why so many students love living in the City of Gold.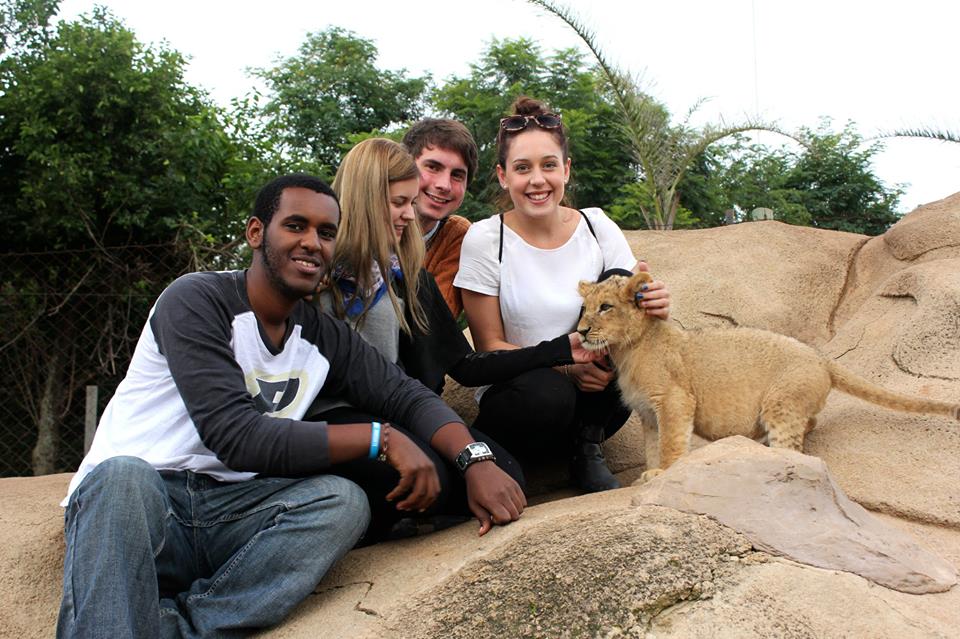 10 reasons why Joburg is the best place to study:
Affordability and quality of life
Johannesburg is one of the world's cheapest cities for students in the QS survey, reflecting its status as one of Africa's most affordable major cities. It ranks eleventh globally for affordability. QS measures the cost of living in a city, based on a range of factors like tuition fees and the cost of key consumer goods.
Vibrant social scene
No one can deny Johannesburg is an amazing social environment with everything from sophisticated bars, shebeens, shisanyamas and clubs to laidback trendy markets and outdoor spots. Johannesburg offers a great deal for the student looking to enjoy their free time with newfound friends.
Multitude of cultures
Johannesburg is home to a large number of residents from all over the world, with cultural mix including a China Town to an Indian market known as the Oriental Plaza, there are numerous cultural hubs to explore. Our city plays host to mosques, churches and shuls, all a testament to our varied cultures and traditions.
Amazing parks and recreation
Johannesburg is surrounded by amazing nature in every direction, from Hartebeespoort dam and Magaliesburg mountains to nature reserves like Lion Park and the Cradle of Humankind, a UNESCO World Heritage Site. But the heart of Johannesburg is equally green with six million trees in the city itself, and amazing Botanical Gardens providing green lungs for the city. The National Botanical Gardens in Roodepoort provide local students with a remarkable picnicking spot. Johannesburg enjoys a temperate, pleasant climate throughout the year.
Strong support culture for foreign students and expats
Johannesburg has a strong expat network with foreign student support at many campuses. Monash South Africa, for example has over 60 nationalities on campus and a strong student advisory centre offering internationally relevant degrees with support and assistance for learners new to SA.
Strong urban regeneration
The CBD of our town has seen a surge in regeneration bringing with it strong African pride, interesting gathering spots merged with history and idiosyncratic elements, great for exploring with friends.
Business opportunities and great networking
Johannesburg is at the heart of African business and studying in this hub will provide great networking, job training and internship opportunities for you. Many Africans aspire to live and work in Johannesburg due to higher salaries and greater demand for graduates.
Friendly people
Johannesburg has some of the friendliest people, from your Uber driver to supermarket teller, to lecturers and fellow students, Joburg citizens are always helpful and ready to share a joke or bit of banter. Jo'burgers believe in service with a smile!
Shopping and brands
Johannesburg hosts some of the largest and most highly regarded malls in Africa, from Clearwater Mall, to Sandton City, Rosebank and The Mall of Africa, great brands from high-end luxury to affordable are available to students with a flair for fashion.
Good transport network
Although Johannesburg has limited public transport, the network is growing daily.
The Gautrain connects many hubs, and with Gautrain busses, ReaVaya, bike paths and metro buses providing more links than ever. Using Uber and taxi services will help students travel to local spots outside of business hours.
Johannesburg is certainly the number one city in Africa to study in and now it's easy to see why!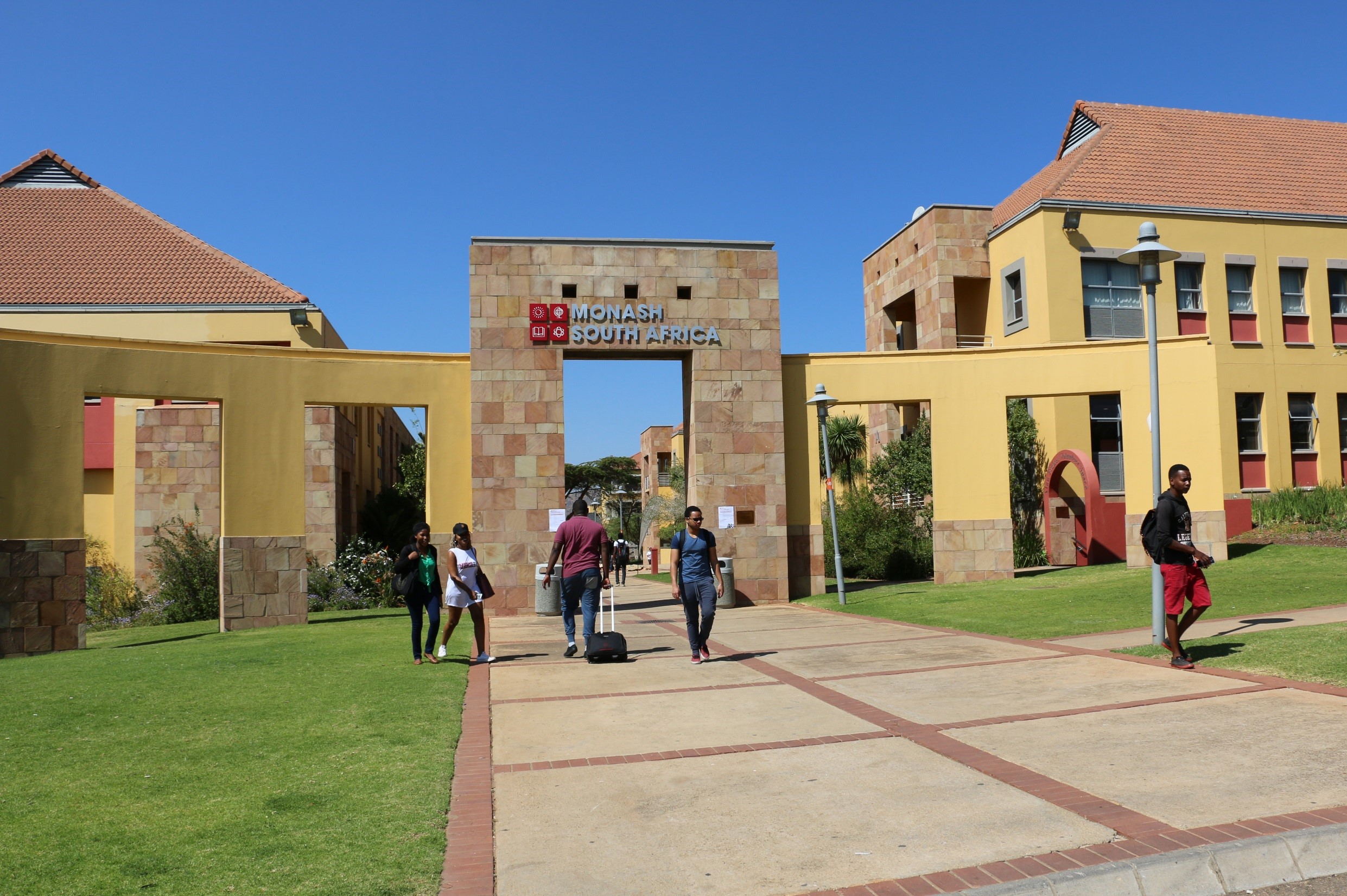 About Monash South Africa
The state of the art Monash South Africa (MSA) campus in Johannesburg is dedicated to support South Africa and the continent to meet its diverse economic and educational needs by producing graduates that are internationally recognised.
MSA has four schools: Business and Economics, Health Sciences, Information Technology and Social Science and a one-year Foundation Programme with the option of articulating into the MSA undergraduate degrees.
Founded by Monash University, MSA became the first institution in Sub-Saharan Africa to join the Laureate International Universities network in 2013, which has a presence in 25 countries, serving over 1,000,000 students globally across more than 70 institutions and online. To learn more, visit www.msa.ac.za