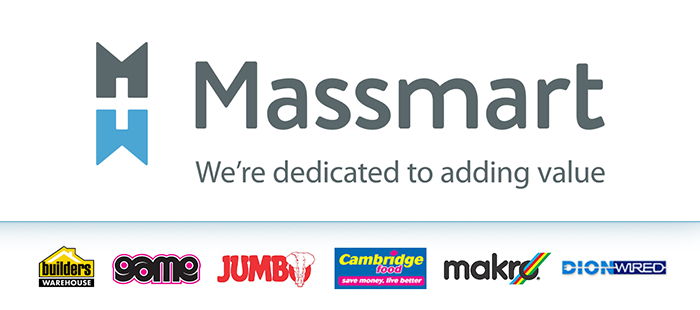 Massmart Graduate Development Programme
Massmart offers two distinct programmes for newly qualified graduates. The Massmart Graduate Development Programme (MGDP) focuses on attracting and selecting newly qualified university graduates with a minimum qualification of a BCom, or final year of study in the relevant field. These graduates are placed in different functional areas within the organisation at head office level including supply chain, marketing, finance, information systems, to name a few.
The MGDP runs for a period of 1 year and consists of a theory and practical component. The Wits Business School and UCS Retail Academy help us deliver a NQF 7 aligned programme to our graduates. Our graduates obtain an accredited Management Development certificate at the end of the programme which add to their collection of achievements and prepares them adequately for future roles in our organisation.
Our MGDP Programme accepts the below degrees: 
Business science       
Accounting
Financial management
Supply chain
Business management/entrepreneurship
Marketing
Economics/mathematics
Information systems/technology
Information management
Industrial engineering
Human resources
Internal audit
Law
Business administration