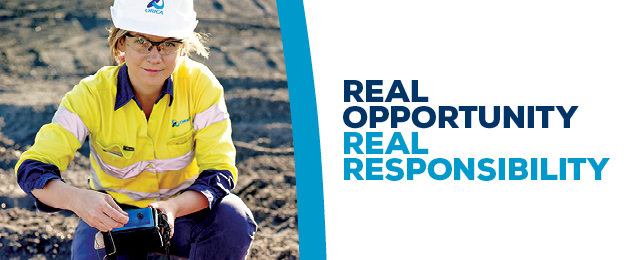 Orica's Global Graduate Program
Orica
---
Orica's Global Graduate Program
Orica Corporate Video
The Orica Global Graduate Program is designed to develop your leadership potential and set you ahead in your career. 
At Orica, our Global Graduate Program is aimed at building technical and leadership capability for today, tomorrow and into the future. We are series about your development and invest in a three year program that gives you the hands on experience you want with the real responsibility you've earned.
A truly global program, Orica's graduates are based across 19 countries including:
-          Argentina                                      - Ghana                                                 - Russia                
-          Australia                                       - India                                                    - Singapore
-          Brazil                                            - Indonesia                                            - South Africa
-         Canada                                         - Mexico                                                 - Tanzania
-         Chile                                              - Peru                                                     - USA
-         Colombia                                     - Philippines                                          - Zambia
Now you have your degree, it's time to find a graduate program that will reward all your hard work. One that gives you real responsibility, real diversity and real opportunity! One that exposes you with the necessary skills to have a successful, challenging and long-term career. 
The Program
Satisfy your desire for diversity of work, career and training on Orica's Global Graduate Program; 
Diverse rotations across different parts of the business
Formal development workshops each year with a focus on developing your leadership potential
Structured networking opportunities with Orica senior leaders
As assigned Mentor for career guidance, support and advice
A nominated graduate buddy for peer-to-peer support
Involvement in local community projects and the option to be involved in our Graduate Sustainability Committee
A graduate peer community – one that lasts a lifetime
Our Graduate Streams:
The Orica Graduate Program is integrated into most areas of our business. Each stream has different rotation opportunities within it and in some cases, graduates do rotate among streams.
Technical Services:
The Technical Blast Services stream is for those looking to develop a career in Drill and Blast with the world's largest provider of commercial explosives. Receive all the training you need to work with explosives, work on-bench and on projects providing blast design and blast based services to our customers. You will rotate across different markets and geographies with the opportunity to see a broad range of mining methods, sites and projects. In this stream you will learn drill& blast from the best and get real accountability for your own projects. You won't be bored and the projects just keep getting bigger.
Field Operations:
The Mining Field Operations stream gives you the hands on experience in explosives delivery for our customers. Working in field, Operations make our services happen for our customers at each of their sites. As an Operations graduate you will learn first-hand how we deliver our services through hands-on experience at different sites. With this knowledge you will then have opportunity to lead and contribute to large and small scale improvement and efficiency projects, work with Operations Superintendents to manage multiple stakeholders, projects and activities to ultimately deliver safe & efficient blast services for our customer. Through this stream, you learn the core of our business.
General Engineering:
The General Engineering stream gives you a diverse range of experience as a graduate engineer. Opportunities are plentiful and as a graduate in this stream, typical rotations include on site Manufacturing engineering roles for real time problem solving experience and capital expenditure projects, Research & Development roles to contribute to the development of next generation blasting systems and Projects for design of new sites and upgrades. Jump right in and make an impact. You will be amazed at the responsibility you get from your first year in the program.
Commercial:
The commercial stream gives you experience in multiple areas of our organization with a business focus. Rotations could include commercial pricing, market analyst roles, IT, Finance and our Corporate Affairs and Social Responsibility function. If you have an analytical nature with good internal communication skills, Orica has a number of business areas for your development. Join this global business and contribute to and lead projects of varying size and scale.
Supply:
The supply stream gives you exposure to end-to-end supply in a complex and geographically challenging network. This is a growing function at Orica and key to the success of our business. Over three rotations, you will take on different roles to build your skills in a global chain team. Typical rotations could include but are not limited to distribution, planning, analyst roles or even procurement.
Awards and Recognitions
The Orica Graduate Program has been honoured with several awards. Our continued commitment to aligning our business needs to the global graduate roles creates impactful career opportunities.
Finalist Best Graduate Development Program – 2015 HR Awards Australia
Australian Top 100 Graduate Employer as voted by graduates through  Grad Australia in 2015
Australian Top 75 Graduate Employers as voted by graduates through the AAGE in 2014
Winner Will Spensley Memorial Award for Innovation in the Graduate Market in 2013
Australian Top 75 Graduate Employers as voted by graduates through the AAGE in 2013