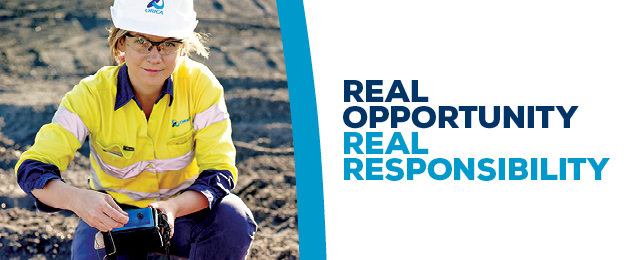 Orica Corporate Video
At Orica, we're committed to developing tomorrow's technologies and solving today's challenges for our customers.
Orica is the largest provider of commercial explosives and blasting systems to the mining and infrastructure markets, the global leader in the provision of ground support in mining and tunnelling, and the leading supplier of sodium cyanide for gold extraction.
Orica has a strong portfolio of manufacturing and distribution assets strategically located across Australia Pacific, Asia, EMEA, Latin America and North America which enables us to provide valuable supply chain capabilities for our customers. 
Orica's strategy is to create sustainable shareholder value through customer focused, innovation led and capital efficient supply of differentiated blasting, mining chemicals and ground support services and products.
These are delivered through low-cost manufacturing and third-party sourcing that underpin security of supply. 
Orica delivers value by developing and commercialising differentiated services and products that maximise our customers' capacity to:
Transform mineral resources into recoverable reserves
Increase mine productivity and mill throughput
Increase mineral recovery
Reduce energy consumption
Operate safely – above and below ground
Improve noise, vibration and fume control
Improve mineral processing efficiency
Chemical energy (explosives) is 25 times more efficient than mechanical energy for breaking rock. As the world's largest explosives company, Orica is in a unique position to help sustainable growth in the global resources sector.
#1 supplier globally of commercial explosives
1,500 blast per day on customer sites
4 million tonnes of bulk explosives supplied annually
Top 3 global producer and supplier of sodium cyanide used in gold production
ASX Top 50 Company
Global Reach:
An Australian company with a global footprint, Orica has a diverse workforce of over 12,500 people, with operations in more than 50 countries and customers in more than 100.
Orica's strategic positioning within the mining sector allows us to maintain stability through continued global economic uncertainty. The mining and processing segments of the commodities value chain on which Orica focuses are largely influenced by production volumes that demonstrate low volatility, even during times of economic slow-down. 
People & Environment
At Orica, we care about our people and our environment. Meeting our environmental, social and community obligations is important to us, our customers and the community. We believe that our responsible corporate practices will not only enhance our financial performance but the communities in which we work. 
Our Vision:
Orica's vision is to provide Clever Resourceful Solutions to its customers around the world. 
This vision is delivered by an organisation focused on customer needs and collaboration, operational excellence, innovation and the creation of value for customers and shareholders alike.
Our Values:
No Accidents Today
We are committed to the safety of each other, our customers and the community. Our aspiration is no harm and zero accidents. No accidents of any kind – personal, plant or environmental. We ask "How can we have no accidents today?" If we have no accidents today and tomorrow, we can do it forever.
Succeed Through Collaboration
We work together as one business across many geographies and embrace the diversity of our team. We respect and value the participation of everyone. We build trusted partnerships with our stakeholders and we will only succeed if they feel as though they have succeeded with us. 
Find Valuable Solutions
We look for solutions that add value to our business and our customers. We are committed to continually improve, innovate and find better ways of doing things. We listen to our customers' needs and invest in research and technology to develop new ideas. 
It's Our Business
We act with integrity and honesty. We are accountable for our actions and make decisions in line with our economic, social and environmental responsibilities. We set goals and deliver results. We communicate our strategy so we can all participate and find opportunities to grow our business.