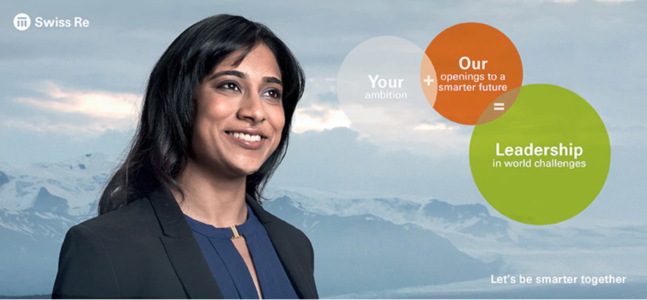 Corporate Real Estate and Services Intern
About the role
We offer a fantastic opportunity for a recent graduate with an exceptional academic record in our Swiss Re Africa Corporate Real Estate and Services division based in Cape Town. The role will allow you to gain insight into the maintenance and operation of all building operating systems, property management, project management and supporting the team with putting together long-term preventative maintenance programs. This role will allow you to support a high performing local team and be exposed to a broader global CRES community, to learn best practice and evolve your operational/technical skills.
Specific responsibilities of this role include but are not limited to the following: 
Facility Management 
Support in managing ContactOne Ticketing 
Perform general maintenance/repairs and oversee contractor requirements 
Liaise with vendors to plan infrastructure servicing requirements 
Maintain Access Control system and compile monthly reports 
Ensure all permits, licences and inspections are current and properly documented 
Co-ordinate courier requirements for local, import and export items 
Support the local Archiving requirements 
Maintain and update CRES vendor agreements and service level agreements
Support with Safety & Security related tasks 
Perform Health & Safety Building checks 
Prepare & Process invoices for payment 
Any other requirement as reasonably requested
About the team
You will work closely with the CRES local team. The CRES Intern supports the whole team in ensuring all CRES related activities are coordinated accordingly and to the set standards.
About You
Minimum, tertiary qualification but not limited to qualification in Facility/Building Management, Workspace / Design Management, Operations Management 
Minimum 12months work experience not required in the related field 
Strong administration skills 
Problem solving ability 
Great attention to detail and analytical acumen 
Ability to work independently and within a team 
Accountable individual 
Strong customer focus with excellent interpersonal and communication skill 
Preference will be given to Employment Equity candidates 
Strong technical ability 
The role will require physical movement and can be physically demanding ( moving of furniture /setting up of meeting rooms/picking up archiving boxes/ climbing on ladders, these are a few examples)
[This is your opportunity to join Swiss Re, one of the world's leading reinsurers.]
Go to apply now and submit your application today.
06-11-2018
Job type:Internships
Disciplines:

Architecture, Construction, Design and User Experience,

...

Workrights:

South African Citizen, South African

...

Locations:
Closing Date:30th Nov 2018, 9:59 pm
Search
Enter an employer or university you want to find in our search bar.