I am a highly motivated and result-driven student studying Logistics with extensive experience in Sales & Customer service. Ambitious and eager to learn new skills & information to be able to play a key role in Logistics/ Supply Chain decision-making while adding significant value, with a firm grounding in what makes a business successful. Enjoys working as part of a professional team. Looking to join a company that offers long-term career prospects and also an opportunity to study towards a Master of Business Administration (MBA) in the future.\n\n\nDuring the last three years, I have had the opportunity to acquire and sharpen my computer skills, leadership skills, analytical skills, effective communication Skills (verbal & written), interpersonal skills, minute compilation and report writing skills. I positively believe that this experience has prepared me for the industry and I am confident that I will be of value addition to your organisation. My long term career goal is to continue to learn and grow my skills and abilities, whilst utilising my experience, knowledge and skills to benefit the potential employer.\n\n\nI consider myself a committed and determined individual, always open to new challenges. I have a proven academic record of excellence and consistency. I enjoy working as part of a team, and have the ability to work independently. I value honesty, integrity, reliability and punctuality at all times. I believe that my above-mentioned experience, skills and attributes, in addition to my Logistics qualification, have developed my potential to become an excellent graduate trainee and I hope that after considering my Curriculum Vitae you will be persuaded of my potential to perform and make a valuable contribution to my potential employer.
University of Johannesburg
Discipline(s):
Logistics and supply chain
Graduated in: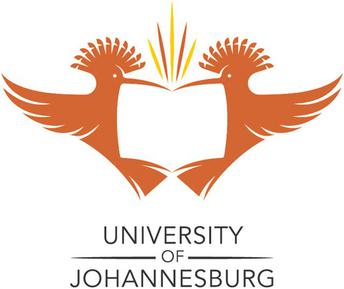 Book Seller at Exclusive Books

Gained a thorough understanding of the basic principles of sales and customer service, which are supported by an extensive knowledge of consumer behaviour and customer value & retention. \r\n\r\nJob Description: \r\n \r\n Bookselling\t\t\t\t\t\t\t\r\n\u2022\tAdministrative Procedures\r\n\u2022\tPromoting fanatics member cards\r\n\u2022\tTaking customer orders\r\n\u2022\tAdvising and assisting customers\r\n\u2022\tWorking with word-stock\r\n\u2022\tMerchandising\r\n
Sifiso Professor Sibambo has not provided an achievement...
0-10 As Student Assistant

0-10 Years Experience In Customer Service and Sales

0-10 Months Team Working

0-10 As Researcher

0-10 Months Microsoft Office

0-10 Months Customer Service Representative
Sifiso Professor Sibambo has not provided a hobby...