thembisile tshabalala has not provided a personal statement...
University of Johannesburg
Discipline(s):
Logistics and supply chain
Graduated in: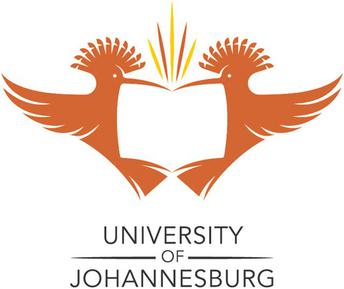 Customer Relation Agent at City of Johannesburg Metropolitan Municipality

City of Johannesburg Metropolitan. Council\r\n Customer Relation Agent (October 2010 to April 2014) (Outbound Call Centre)\r\n\uf076\tFollow up customer request through outbound calls\r\n\uf076\tProcess information and service requests using SAP system\r\n\uf076\tProvide quotations for requests related to technical services provided by MOEs\r\n\uf076\tEscalate inaccurately rejected requires \r\n\uf076\tProvide Customer Feedback and recreate service tickets where Customer is expected to re-forward insufficient documents.\r\n\uf076\tSubmitting daily statistics\r\n4. City of Johannesburg Metropolitan Council\r\n Admin assistant (October 2008\u2013September 2010)\r\n\uf076\tPlacing orders, Receiving orders, Storing and Checking orders\r\n\uf076\tIssuing of all stationeries and groceries\r\n\uf076\tWelcoming guests\r\n\uf076\tArranging parking for visitors\r\n\uf076\tPayrol verification\r\n\uf076\tLiaising with COJ accredited suppliers for quotations\r\n\uf076\tMeetings arrangements (invitations, agendas and minutes)\r\n\uf076\tCapturing project and related database information\r\n\uf076\tEstablishing and maintaining filling and record- keeping systems\r\n\uf076\tBoardroom bookings\r\n\uf076\tTravelling arangements\r\n\uf076\tTyping documents, letters memos and writing minutes \r\n 5.City of Johannesburg Metropolitan Council\r\n Customer Relations Agent (Jan 2004 to september2008) (Inbound Call Centre)\r\n\uf076\tHandling inbound and internal transferred calls\r\n\uf076\tLogging consumers\u2019 complaints and updating consumer\u2019s information\r\n\uf076\tReviewing of credit refunds and data capturing\r\n\uf076\tAdministrative duties, i.e. handling of faxes and liaison with customers via email\r\n\uf076\tIdentify and escalate priority issues\r\n\uf076\tComplete call logs\r\n\uf076\tAssisting consumers to register on our website\r\n\uf076\tRoute call to appropriate resources\r\n\uf076\tReconnecting water and light on the system\r\n
thembisile tshabalala has not provided an achievement...
thembisile tshabalala has not provided a skill...
thembisile tshabalala has not provided a hobby...