Enthusiastic and highly motivated Switch Engineer with 4 years 10 months telecommunication experience. Who is reliable with excellent communication and interpersonal skills. Proven ability to achieve targets and result with positive attitude to build longer lasting relationship. Who enjoys the challenges of working under pressure and independently.\n\nWith my education profile i currently have a BTECH Electrical engineering from the University of Johannesburg.
University of Johannesburg
Graduated in: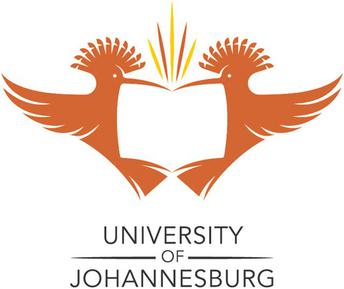 Responsibilities: Preventative maintenance and House keeping \r\no\tCore Network maintenance equipment installation \r\nHLR, STP, MSC, GGSN, \r\no\tRadio access network maintenance\r\n BSC RNC\r\no\t2G BSS work integration of Ericsson sites RBS 2206, RBS 6201\r\nTrouble shoot faults on the radio base station remotely and clearing faults\r\no\tTransmission maintenance and commissioning new links.\r\nOptic Fiber fault finding using light source, power meter and fiber cleaning kit.\r\nCommissioning of E1 links and fault finding using E1 Tester.\r\nDXX Tellabs maintenance and installation.\r\nCISCO 7609 S \r\nHuawei OSN\r\no\tTest loads and image backups \r\no\tSupervise planned works in the mobile switching center and sign of Job cards.\r\no\tManagement of spares. Ordering spares and returning of faulty units. \r\n

Switching operation Graduate at MTN

SMC( Network service management center) trainee at MTN

\u2022Monitor the allocated network nodes effectively and promptly react to all network-related faults. \r\n\u2022Ensure that Telkom-related faults are correctly diagnosed and Interconnect Service Desk (ISD) procedures are closely followed. \r\n\u2022Assume responsibility for correctly forwarding trouble tickets to Radio Engineers, Operations and Maintenance Centre (OMC) personnel, High Level Support (HLS) and Value Added Systems (VAS) support. Follow up on these trouble tickets and ensure a speedy response. \r\n\u2022Report to the SMC Co-ordinator on duty and escalate serious and long outstanding faults for his attention.\r\n\u2022Act as interface to Customer Services and assist them with subscriber problems. \r\n\u2022Act as interface and provide SMC refs to Contractors, Field Engineers, OMC Engineers and other departments for planned work and access to sites and switches. \r\n\u2022Provide ideas and feedback on software tools, procedures and improvements to SMC functionality. \r\n\u2022To perform extra duties as given from time to time by the SMC Co-ordinator and SMC Manager. \r\n
Xolani Xaba has not provided an achievement...
Knowledge In the Areas Of: Psychology, Organizational Behavior, Strategic Business Management, and Advertising.

0_4 Years Computer Skills
0-0 Reading Books

0-0 Music