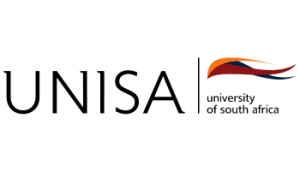 University of South Africa
Graduation date:
University Of South Africa (Unisa)
Graduation date:
Degree level:
Bachelors with Honours
Personal Statement
I am currently doing my Honours in Business Management and at the same time I am working at Capitec Bank as a Service Consultant. Prior to doing my honours I studied Bcom Business Management through UNISA. \n\nI am a peoples person. I enjoy meeting and working with a variety of individuals which often enables me to learn and acquire something new. I am a fast, hard working and creative individual and I find it easy to adapt to different situations or environments. Being the middle child, I am excellent listener great at solving conflicts. I ascertain to always deliver high quality of work on time and can work very well under pressure as well. One of my greatest strengths is being able to communicate to a vast majority of individuals as I am able to speak in more than one language. \n\nDuring my spare time enjoy reading, keeping fit and engaging in community upliftment programmes. My goals include becoming the best at what I do and ultimately work hard, support my family and advance my career to its maximum potential. I would like to enhance my career and be able to maximise my skills and qualifications to the maximum. I am looking for a career opportunity which will allow me acquire further skills and knowledge and assist me in developing a bright and prosperous future.
Employment
Service Consultant at Capitec Bank

: Assist clients in opening accounts \r\n\t\t\t\t: Taking client\u2019s deposits \r\n\t\t\t\t: Assist clients with transactions \r\n: Provide excellent client service through consultation with clients \r\n\t\t\t\t: Assist clients with loan applications\r\n\t\t\t\t: Selling Capitec banks product and services \r\n\t\t\t\t: Assist with promotional activities \r\n\t\t\t\t: General housekeeping tasks \r\n: Developing and maintaining long lasting relationships with clients\r\n: Assist clients with investing in Capitec Bank\r\n: Engage in filling and other administration activities\r\n: Striving to meet monthly targets\r\n: Maintaining the brand image of the company through value added service\r\n: Assist in increasing the banks clientele by obtaining numerous referrals \r\n: Opening saving, investments and tax accounts\r\n: Conducting weekly telemarketing\r\n: Assisted in switching clients to Capitec Bank\r\n\r\n\r\n

Client service champion at Capitec Bank

: Acknowledgement of clients \t\t\t\t: Determining client needs \t\t\t\r\n: Assist clients at the ATM\r\n: Check and ensure documents of clients are correct \t: Issuing of tickets when documents are correct\r\n: Direct clients to the correct queue \r\n: Ensure ATM is tidy and neat at all times \r\n: Communicate branch flow with branch manager and service consultants\r\n: Continuous reviewing of queue and waiting area \r\n: Ensure banking hall is clean and tidy at all times \r\n: Managing of floor\r\n: Advising clients what documents are required for loan applications and saving accounts\r\n: Ensuring service consultants are always present and assisting clients \r\n: Giving feedback to the team about previous day\u2019s activities in the start-up meetings \r\n: Handling clients disputes and suggestions\r\n: Ensuring ATM is constantly working\r\n\r\nYHEREAFTER GOT PROMOTED TO SERVICE CONSULTANT

Cashier & sales clerk at Legends (Clothing store)

: Cashier \r\n: Daily stock take and stock control : Sales Administrator\t\t\t\t \r\n\t\t\t\t: Assisting clients with purchases\r\n: Sending out reminders of outstanding accounts to clients\r\n: Ensured store was neat and tidy at all times\r\n: Meeting client\u2019s needs \r\n: Obtaining excellent product knowledge of various items in store in order to make sales\r\n: Assisting store manager in ensuring all sales activities, planning and execution are at highest level\r\n: Maintaining the standard display of products, cleanliness and safety in the showroom.\r\n: Arrangement of display products in showroom\r\n: Perform other related functions that are assigned from time to time\r\n: Ensure that products in store are well organised as per their category\r\nMaking arrangements for customers needing a refund or replacement of their purchased product\r\n\r\n

Creditors Clerk at Pretoria Portland Cement Company Ltd

: Creditor\u2019s reconciliations\r\n: Matching invoices with delivery notes\r\n: Matching invoices with orders on SAP\r\n: Preparing the payment documentation\r\n: Relieving on switchboard\r\n: Ensure lenders receive payment \r\n: Communication with other departments regarding invoices and outstanding orders \r\n: Accurately reconcile G/L and creditor\u2019s accounts on a monthly basis in order to make sure accounts are correctly balanced \r\n: Sending remittance advices to suppliers after completion of the payment run\r\n: Filling of invoices after payment run\r\n: Accurately processing invoices in accounts payable and post batches daily\r\n\r\n\r\n\r\n
Search
Enter an employer or university you want to find in our search bar.