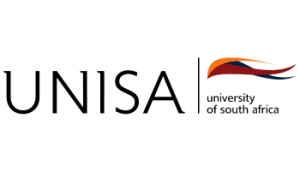 University of South Africa
Graduation date:
Personal Statement
I have a passion for law and I would like to pursue a legal career. I aim to practice with the utmost care and strive to conduct myself in a professional and ethical way at all times. I have spent time in South African courts observing attorneys in order to witness as many matters as possible and gain practical experience. \nIn 2015 I completed my LLB degree with the University of South Africa (UNISA), and I have been working as a commercial insurance broker since September 2015. \nI am eager to learn and believe that working hard is the only way to be successful. I am a determined and responsible person who is able to communicate effectively and pays attention to detail. Working as a waitress; as an Avon representative ; and participating in voluntary work has improved my time management and organisation skills, as well as enhanced my ability to listen to; understand; and be patient with others. \nAlthough I live in South Africa I am willing and eager to immigrate to England. Despite the fact that this will be a big change I remain excited and enthusiastic. \nI have confidence that I will be an invaluable asset to the legal profession and intend to work to the best of my ability in every aspect of my career. \nThanks for your consideration and I look forward to hearing from you soon. \nSincerely,\nJanyta Schauffer\t\n
Employment
Insurance Broker at Duwalcoe Financial Consultants CC

Skills, Duties & Responsibilities:\r\nSourcing Clients\r\nDoing quotations\r\nFiling and administration\r\nCustomer Consultations & Communication\r\nResearching & Marketing Products\r\nBuilding & maintaining business relationships with clients\r\nAssessing clients' current and future insurance needs\r\nKeeping records\t\r\nNegotiating with insurance companies and clients\r\n

Vacation Work at Adams and Adams Attorneys

Skills, Duties & Responsibilities:\r\nShadowed an experienced attorney in the Trademarks Department, as well as a candidate attorney who mainly dealt with Road Accident Fund claims and cases.\r\nIndexing and pagination\r\nDrafting letters and discovery affidavits\r\nData capturing\r\nCourt duty (setting down cases; requesting files etc.)\r\n

Sales Representative at Avon Products

Skills, Duties & Responsibilities:\r\nSourcing Clients \r\nMeeting Deadlines for Placing Customer Orders\r\nMarketing Products\r\nCustomer Consultations & Communication\r\nProfessional Customer Service\r\nTime Management\r\n

Waitress at Heritage Theatre

Skills, Duties & Responsibilities:\r\nTaking orders & Serving customers\r\nSetting up and Cleaning \r\nHandling Cash and Credit card payments\r\nTime management and Organisation\r\nCommunication and General Social skills\r\nMemorisation\r\n\r\n
Skills
0-10 Years Experience In Customer Service and Sales

0-0 Miscrosoft Office

\u2022\tAble To Confidently and Professionally Negotiate and Liaise With Others At All Levels.
Interest & Hobbies
2. Cooking and Baking

Exercise, Health and Fitness

Acquire Knowledge Through Traveling and Adventure
Search
Enter an employer or university you want to find in our search bar.