Boston City Campus and Business College
Graduation date:
PC Training and Business College
Graduation date:
Degree level:
Postgraduate Diploma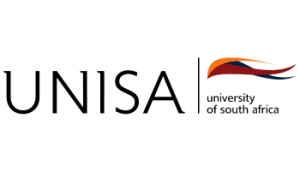 University of South Africa
Discipline(s):
Logistics and supply chain
Graduation date:
Personal Statement
My name is Ntombifuthi Mnisi, I am 24 years old. I am qualified marketing management with a Diploma in Business Administration in Marketing and certificate in Public Relations at PC Training and Business College, since 2009.Am currently studying a Bcom in Transport and logistics with the University of South Africa. I am positive that my results will prove my passion and dedication towards this discipline \n\nI would appreciate if your company can consider offering me a job \\ internship opportunity for the aforementioned post \\ opening. I regard myself as a passionate, driven and ambitious individual with an ability to work within the teams and as an individual. I pay attention to details and I am a quick learner. One of my strongest points is communication. I communicate well both oral and written. With my personal attributes and relevant expertise, I know that your company will benefit from me. \n\nMy personal hobbies include Reading novels, movies, music and writing poetry and short stories. Included with this covering letter is my Curriculum vita. I am available for interviews at your convenient time if required and if my application is successful.\n
Employment
Book keeper at Chama BTM Construction

\u2022\tRecords of financial transaction includes purchase, sales, receipts and payments by an individual or an organization\r\n\u2022\tPetty cash book\r\n\u2022\tSend monthly statements to the customers \r\n\u2022\tManaging the accounts payables and the accounts receivables\r\n\u2022\tInvoicing the clients\r\n\u2022\tBank statement reconciliation and reconciliation in the QuickBooks software \r\n\u2022\tReceiving and distribution of incoming mails.\r\n\u2022\tOperate telephone switchboard to answer, screen and forward calls. \r\n\u2022\tTake telephonic messages whenever required.\r\n\u2022\tRouting telephone calls to the different offices where necessary.\r\n\u2022\tReceiving of all visitors into the establishment. \r\n\u2022\tDetermine nature and purpose of visitors\u2019 visit.\r\n\u2022\tDirecting visitors to specific destinations within the establishment.\r\n\u2022\tEnsure provision of refreshments to the visitors who are waiting in the reception area.\r\n\u2022\tPerform any other administrative tasks as required.\r\n\u2022\tReceive documentation and capture to a central database Quickbooks.\r\n\u2022\tFiling documentation for record keeping purposes and easy access.\r\n\u2022\tMinutes and message taking\r\n\u2022\tData capturing using QuickBooks software \r\n\u2022\treceiving stock and issuing invoices to the correct customer with the correct quantity \r\n\u2022\tFilling of invoice and company contract \r\n\u2022\tLiaise with our supplier\r\n
Search
Enter an employer or university you want to find in our search bar.