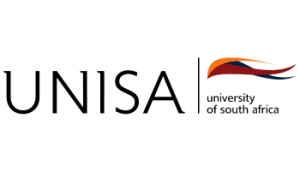 University of South Africa
Discipline(s):
Accounting
Administration
Banking and finance
Graduation date:
Institute of Accounting Science
Discipline(s):
Accounting
Banking and finance
Business and commerce
Graduation date:
Degree level:
Postgraduate Diploma
Personal Statement
I am a CTA/PGDA student at the Institute of Accounting Science and currently seeking opportunities to sign with any reputable banking and financial services institutions for CA(SA) articles, commencing in January 2020. I am a woman that inspires change without saying a word and aspire to become the greatest return of an investment society has ever made
Employment
CA Seminar Experience Delegate at Nedbank

A week long banking simulation for final year students consisting of presentations, group work and networking opportunities with CA trainees and executives of the bank.

Educator and Private Tutor at Paulpietersburg Primary School

I was a part time private tutor for Maths and English Home Language, offering extra lessons from Grade 4 to 7 after school. I was also a full time Grade 6 teacher.

Receptionist at Ekhamanzi Springs (Pty) Ltd

I was responsible for switchboard, completion of office administration duties and communication and coordination with various departments as well as customer interactions.
Achievements
SAICE Water Equilibrium Competition

Detail: Part of the National Winning Team in 2012

NCAYF Speech and Drama

Detail: Gold Achiever 2011 to 2013

Provincial Winter Sports

Detail: Part of the provincial netball team in 2012

Harmony Mathematics Olympiad

Detail: 2nd round achiever 2013

FFS Expo for Young Scientists

Detail: Gold Achiever 2010 to 2013
Skills
Office Administration

Bookkeeping

Financial Accounting
Search
Enter an employer or university you want to find in our search bar.