I am Mahandana Nthambeleni Andrew from Limpopo, Thohoyandou, Mukula village. I studied my BSc Computer Sciences degree at the the University of Venda and had graduated on May 2016. I really feel that my journey in the IT industry has already began, the degree was just a foundation. I want to be one of the greats in this industry. I am young and very energetic, and I also have good time management skills, without forgetting excellent problem solving skills.\n\nDuring my spare time, I play video games with friends e.g. FIFA14. I also play football. Going to the stadium to watch soccer with others is also my hobby. Also like making new friends. i.e. I will be socializing during a match at a stadium.\n\nI was really motivated by what technology can do at a very young age, and I thought to myself, life can be very simple; with technology, nothing can be so difficult.
University of Venda
Graduated in: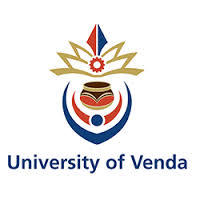 Computer science tutor at University of Venda (Academic Development Unit)

I was assisting computer science students in C++ and java programming.
Nthambeleni Mahandana has not provided an achievement...
1-2 Years Experience In Computer Networks

0-2 Years Systems Analysis

0-3 Years Time Management and Organisation Skill

10 Month Experience As a Statistics Tutor

0.6 Months Project Management Experience

0-7 Years Experience Of Microsoft Office

1.5 Year Of Experience With PHP, HTML, CSS, MySQL, C++, JavaScript, Java
Control Systems Engineering

ORACLE DATABASE ADMIN, IT SUPPORT OFFICER

Banking Sector