I AM ONDWELA KWINDA CURRENTLY IN MY LAST YEAR STUDYING FOOD SCIENCE AND TECHNOLOGY AT THE UNIVERSITY OF VENDA, AND I HAVE A DREAM TO WORK TO AN ESTABLISHED FOOD PROCESSING COMPANY IN SOUTH AFRICA AND GLOBALLY IF POSSIBLE, THROUGH MY TRAINING I LEANRT A LOT FOR PRODUCT DEVELOPMENT TO QUALITY AND SAFETY MANAGEMENT WHICH I BELIEVE ARE THE CORE TO EVERY FOOD COMPANY . ONE OF MY ATTRIBUTE I LIKE MOST IS THAT I BELIEVE IN EXCELLENCE AND I BELIEVE THAT ANYTHING CAN BE MADE IF ONE I S DETERMINED TO ACHIEVE. I ENJOY WATCHING ATHLETICA AND CRICKET MOST BUT ALSO SOCCER IN MY SPARE TIME.
University of Venda
Graduated in:
Degree level:
Bachelors with Honours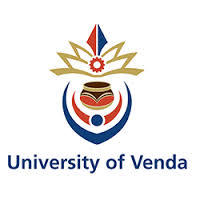 Ondwela Kwinda has not provided an employment history...
Ondwela Kwinda has not provided an achievement...
0-10 Month As Quality Control Intern
Ondwela Kwinda has not provided a hobby...